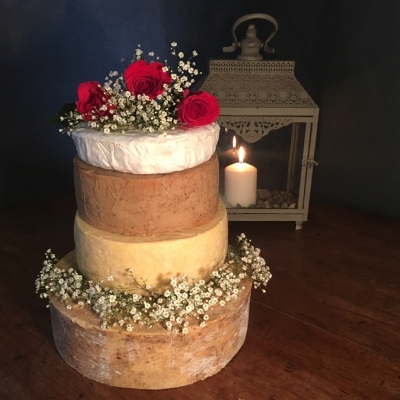 Wedding Cheese Cakes
Cheese is a tasty and beautiful alternative to a traditional wedding cake and also makes a fabulous buffet at the end of a long night of partying. The photos above are just a small sample of how fabulous these cheese cakes can look with a big or small budget. Get in touch with us about your wedding cake and we can advise on taste, amount per guest, price and what stacks best on what- then we deliver directly to you or the venue and you do the rest!
Wheels available are: 1kg Brie, 1kg Brewers Gold, 2.5kg Mature Cheddar, 2.5kg Vintage Cheddar, Organic Blue 1.5kg and 5kg of Mild Cheddar.
If you dont want to stack like a cake and just want a cheese buffet for your party or special day, we would love to guide you on the best selection for you- give us a call!
Our Other Organic Irish Cheeses
Where To Buy Our Cheeses
Available at over 300 stockists around Ireland and select retailers in Great Britain, France, Belgium, Germany, Holland, Australia and the United States.
Where to Buy